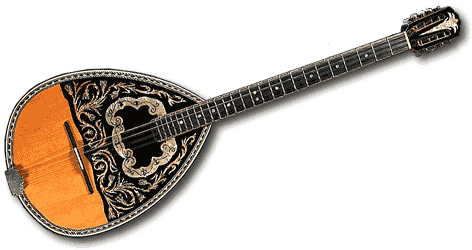 The Music in Greece is a huge characteristic of the culture. The music history goes back to the ancient time. Gods and Goddesses had have connections to music and dance. And even the word music comes from the ancient "nine muses". They were the reason of the artist's inspiration and even today artists are talking about their muses.
Over the years the music developed and changed a lot. We as insiders can see, or better, hear it everyday. The Greek music is everywhere. It is totally different to other countries where the own music is not much cherished.
The "Mainstream" is well-known but the music in the own language is more popular and also more respected. English songs are rare. It is hard to believe but the part of Greek songs in the charts and in the radio is about 80%! Even in clubs and dancing bars the music is mostly in Greek language. It has to be fantastic to really understand the lyrics of a song. This makes the music deeper and more touching for the listeners of the same mother tongue.
And of course it's an expression for the own culture and country. I guess the Greeks know that and are not following the mainstream in these huge dimensions. It is kind of inspiring, isn't it?
At festivities the Greeks always listen and dance together to their own music. It is beautiful to see. Everybody understands and feels the message of the song and it is just amazing how old and young is celebrating and dancing together. It transfers a feeling of a closely connected community.
But there is of course not the genre "Greek music". This music has a high variety of genres and differs from region to region. Folk music is very popular in whole Greece and even in modern songs the folklore is highly present. Because it has been part of the Ottoman Empire the Greek music became a branch of the oriental music tradition. So, Greek instruments and stiles of music can also be found similarly in the Turkish music.
Ellinika dimotika tragoudia is the traditional Greek Folk music from the rural area. Accompanied by clarinets, guitars, tambourines and violins it includes dance music forms like syrto, kalamatiano, tsamiko, and hasaposerviko but also vocal music like kleftiko.
The Rebetiko, developed in the 1920s,was initially associated with the lower and poor classes and usually accompanied by the bouzouki. Also Entekhno, the orchestral music with greek folk rhythm and melodies, which aroused in the 1950s, is part of Greece's popular music. Laiko, evolved in the 1930s was the most popular music in the 60s and 70s and was also accompanied by the bouzouki. Today's popular mainstream in dance clubs is from the genre modern laika.
So be curios and hold your ears and eyes open when walking through Chios' streets!